Sally St. George, PhD, RMFT
PhD in Human Development and Family Studies with a specialization in Marriage and Family Therapy Iowa State University, USA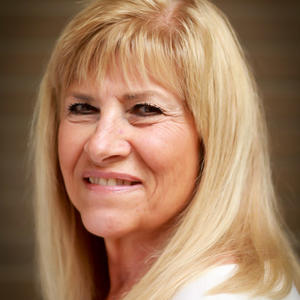 Areas of Research
Qualitative methodologies; practice, issues, teaching, and supervising in social work and family therapy
My area of expertise is in conducting research using qualitative methodologies. I am also interested and invested in studying questions in social work and family therapy that are derived from direct practice with clients and in the community. In addition, I have been working on ways we can include social justice into daily therapeutic work. My colleague, Dan Wulff, and I have developed (and continue to develop) a process called Research As Daily Practice that centers practitioners' knowledges and their questions of inquiry drawn from their daily practices. We utilize qualitative methodologies that are synchronous with therapeutic practices. The primary benefits are that the results are immediately usable and there is no need for funding or additional personnel to systematically study the questions that arise from daily practice.
Supervising degrees
Social Work Doctoral: Accepting Inquiries
Social Work Masters: Accepting Inquiries
Social Work Masters: Accepting Inquiries
More information
Working with this supervisor
I am looking for the kind of candidate who will integrate research, practice, and theory and who will design projects that have immediate change effects in our communities. I am also looking for those who can creatively design research in order to advance both inquiry methodology and their content area.
Contact this supervisor
Complete the following form if you are interested in working with this supervisor for your Graduate Program. All fields are required, unless indicated otherwise.
Collection of personal information
Your personal information is collected under the authority of section 33(c) of the Freedom of Information and Protection of Privacy Act. If you have any questions about the collection or use of this information, please contact the Office of Advancement at digital@ucalgary.ca