Roswita Dressler, PhD
PhD (Education) Werklund School of Education, University of Calgary, Canada
MA (German) School of Linguistics, Languages, Literatures, and Cultures, University of Calgary, Canada
BEd (German and French), Faculty of Education, University of Alberta, Canada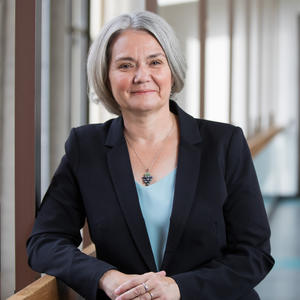 Areas of Research
Second Language Teaching and Learning
My research focuses on pre-service and in-service teacher understanding of second language teaching and learning.
Linguistic Identity
As part of my work in second language teaching and learning, I research linguistic identity of both students and teachers.
Supervising degrees
Educational Research - Masters: Accepting Inquiries
Educational Research - Doctoral: Accepting Inquiries
Working with this supervisor
Since graduate admissions are highly competitive, I have written a blog post that I ask all interested applicants to read first. Once read, I invite highly qualified potential students with degrees in Linguistics, German, or Education - Second Language Teaching (but not TESOL) to send me an email with their CV (formatted in APA 7), proof of English Language Proficiency (if applicable) and a 1 page research proposal (format: research question, literature review, proposed methodology, significance of the idea) to rahdress@ucalgary.ca. I will review and respond to those inquiries. Due to the high volume of emails, those emails without these items may not be answered.