Michael Sideris, Dipl.-Eng., MSc, PhD, Dr. h.c., P.Eng.
Dipl.-Eng. in Surveying Engineering National Technical University of Athens, Greece
M Sc in Civil Engineering (Specialization: Surveying Engineering) University of Calgary, Canada
PhD in Geomatics Engineering University of Calgary, Canada
Dr. honoris causa (Dr. h.c.) in Geodesy University of Architecture, Civil Engineering and Geodesy, Bulgaria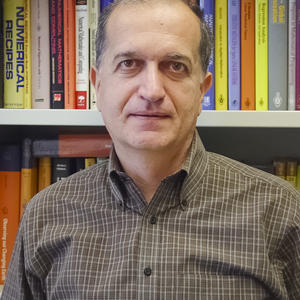 Areas of Research
Geodesy and Earth Observation
My research interests are in the areas of satellite observation of water resources, postglacial rebound, mass transport phenomena and regional hydrology by use of data from dedicated gravity satellite missions (GRACE, GOCE); satellite radar and laser altimetry for global and regional sea level and ice change monitoring; airborne gravimetry and gravity gradiometry for resource exploration; absolute and superconducting gravimetry for reservoir monitoring and geodynamics; spatial and temporal gravity field and precise geoid modeling; height reference systems and vertical datums; and geodetic applications of statistical, spectral, and wavelet methods. Currently, my research is focused on monitoring the temporal changes in the gravity field, oceans, land water and ice masses in North America by means of integrated satellite data.
Supervising degrees
Geomatics Engineering - Doctoral: Unavailable
Geomatics Engineering - Masters: Unavailable
Geomatics Engineering - Masters: Unavailable
Contact this supervisor
Complete the following form if you are interested in working with this supervisor for your Graduate Program. All fields are required, unless indicated otherwise.
Collection of personal information
Your personal information is collected under the authority of section 33(c) of the Freedom of Information and Protection of Privacy Act. If you have any questions about the collection or use of this information, please contact the Office of Advancement at digital@ucalgary.ca