Eloise Carr, BSc (Hons), RN, PGCEA, RNT, MSc, PhD
B Sc (Hons) Nursing Department of Biology University of Surrey, UK
M Sc Nursing The Florence Nightingale School of Nursing and Midwifery King's College London, United Kingdom
PhD The Florence Nightingale School of Nursing and Midwifery King's College London, United Kingdom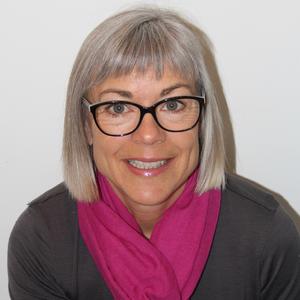 Areas of Research
Patient experience of pain
Understanding and/or measuring the patient's experience of acute or persistent pain in hospital or community settings.
Patient and professional education in pain
Understanding the patient and professionals' knowledge, beliefs and attitudes towards pain management. Uni-professional and interprofessional pain education is of interest. Implementing and evaluating educational interventions. The use of pain competencies is of particular
Organizational aspects
Understanding how quality improvement and systems thinking can improve the management of pain.
Human and animal pain interactio - the HAPI project
This is a new area of research exploring how people who have pain and own a dog interact, and the benefits dog ownership may bring to their health.
Supervising degrees
Nursing - Doctoral: Accepting Inquiries
Nursing - Masters: Accepting Inquiries
Nursing - Masters: Accepting Inquiries
Nursing - Diploma: Accepting Inquiries
Working with this supervisor
Ideally, your interest in pain will emerge from an observation, or personal experience, regarding the management of pain and the desire to make a difference for those experiencing acute or persistent pain. You will be highly motivated and inquisitive with a desire to learn.
Contact this supervisor
Complete the following form if you are interested in working with this supervisor for your Graduate Program. All fields are required, unless indicated otherwise.
Collection of personal information
Your personal information is collected under the authority of section 33(c) of the Freedom of Information and Protection of Privacy Act. If you have any questions about the collection or use of this information, please contact the Office of Advancement at digital@ucalgary.ca