David Goldblum, PhD
PhD in Geography Department of Geography University of Colorado, United States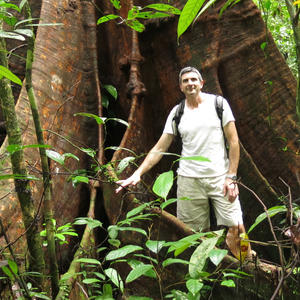 Areas of Research
Biogeography, Grassland ecology, Forest ecology, Dendrochronology
My research interests are broadly focused on forest ecology, grassland restoration, and human impact on natural ecosystems. Recent projects include studies on the impact of climate change on forest ecosystems, greenhouse gas emissions from grassland ecosystems, seedling growth and photosynthesis rates (carbon assimilation) under various forest canopy conditions, and the impact of climate on growth of forest trees using dendroclimatology (tree-ring analysis).
Supervising degrees
Geography - Doctoral: Accepting Inquiries
Geography - Masters: Accepting Inquiries
Contact this supervisor
Complete the following form if you are interested in working with this supervisor for your Graduate Program. All fields are required, unless indicated otherwise.
Collection of personal information
Your personal information is collected under the authority of section 33(c) of the Freedom of Information and Protection of Privacy Act. If you have any questions about the collection or use of this information, please contact the Office of Advancement at digital@ucalgary.ca