David Dick, Ph.D.
PhD in Philosophy, specializing in Moral Philosophy University of Michigan, USA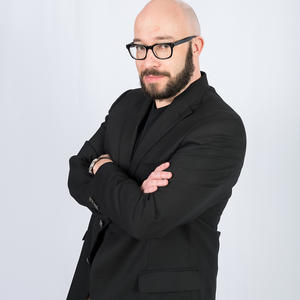 Areas of Research
Philosophy of Money
Applying philosophical methodology to questions about or surrounding money such as the ontology of money, the nature of value, the ethics of wealth and charity, the ethics and metaphysics of the market, distributive justice, and so on.
Ethics
Including applied, normative, and meta-ethics.
Social and Political Philosophy
Particularly on issues involving economic justice
Supervising degrees
Philosophy Doctoral: Accepting Inquiries
Philosophy Masters: Accepting Inquiries
Philosophy Masters: Accepting Inquiries
More information
Working with this supervisor
I am happy to supervise new students, but can only supervise someone who has already gained admission to our graduate program. Information about our program is available here: http://phil.ucalgary.ca/grad . Since I'm not in charge of admissions, admission inquiries are best sent to the current officeholders of Graduate Director or Graduate Secretary listed on that page, but I can answer more general questions about work or academic research.
Contact this supervisor
Complete the following form if you are interested in working with this supervisor for your Graduate Program. All fields are required, unless indicated otherwise.
Collection of personal information
Your personal information is collected under the authority of section 33(c) of the Freedom of Information and Protection of Privacy Act. If you have any questions about the collection or use of this information, please contact the Office of Advancement at digital@ucalgary.ca