Clement Martini, Prof.
BFA in Drama Dept of Drama University of Calgary, Canada
Certificate in Playwriting Playwriting Program National Theatre School, Canada
Certificate in Screenwriting National Screen Intitute, Canada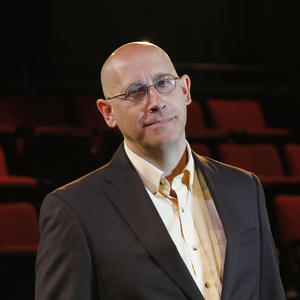 Areas of Research
Playwriting, Creative Writing, History of Playwriting, Creative Non-Fiction, Performance Creation
I have trained as a playwright and screenwriter, but write in many literary forms including novels and creative non-fiction. I am fascinated by all forms of writing, as well as the history of creative writing.
Supervising degrees
Drama Masters: Accepting Inquiries
More information
Working with this supervisor
I am looking for candidates with some training and experience as playwrights, who are eager to advance their craft.
Contact this supervisor
Complete the following form if you are interested in working with this supervisor for your Graduate Program. All fields are required, unless indicated otherwise.
Collection of personal information
Your personal information is collected under the authority of section 33(c) of the Freedom of Information and Protection of Privacy Act. If you have any questions about the collection or use of this information, please contact the Office of Advancement at digital@ucalgary.ca