Claire Barber, MD PhD FRCPC
PhD in Epidemiology Cumming School of Medicine University of Calgary, Canada
MD Dalhousie University, Canada
Internal Medicine Dalhousie University, Canada
Rheumatology University of Toronto, Canada
B Sc (hons) Microbiology & Immunology Dalhousie University, Canada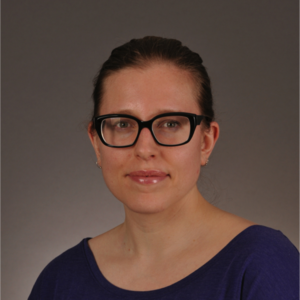 Areas of Research
Quality of Healthcare
My research program focuses on the development, testing and implementation of quality measures for arthritis care to inform healthcare delivery. I have led the development of three sets of quality measures, which have been published in top tier rheumatology journals. The sets include a set of cardiovascular quality indicators for rheumatoid arthritis, a set of key performance indicators for centralized intake for arthritis care and a set of system-level performance measures for inflammatory arthritis care. Through this work, I have advanced the field of quality measure development through a novel use of a platform called ExpertLens (RAND Corporation). This work has led to the identification of gaps in arthritis care, for example in cardiovascular care for patients with RA and in wait times for early rheumatoid arthritis. In related work, I have led the first national rheumatology workforce survey called Stand Up and Be Counted. This work highlights a shortage of rheumatologists and a need for alternative models of arthritis care. I have also led the recent development of the Canadian Core Clinical Dataset for Rheumatoid Arthritis. This work helps promote consistent collection of data elements necessary for the provision and monitoring of high quality care.
Supervising degrees
Community Health Sciences - Doctoral: Accepting Inquiries
Community Health Sciences - Masters: Accepting Inquiries
Contact this supervisor
Complete the following form if you are interested in working with this supervisor for your Graduate Program. All fields are required, unless indicated otherwise.
Collection of personal information
Your personal information is collected under the authority of section 33(c) of the Freedom of Information and Protection of Privacy Act. If you have any questions about the collection or use of this information, please contact the Office of Advancement at digital@ucalgary.ca