April Viczko, M.F.A.
MFA Theatre Design Department of Drama University of Alberta, Canada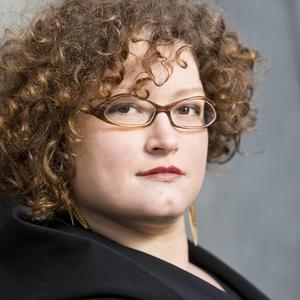 Areas of Research
Performance Design
My research and creative activity encompasses 4 streams: Set design, Costume design, Lighting design and Projection design. These four streams are intricately connected yet can be studied separately and are often practiced in pairs by many designers. I belong to a select group of designers with professional membership in all four disciplines of Theatre Design recognized by the Associated Designers of Canada. As in my teaching, in my research I am looking for the interconnectedness of all areas of Theatre and especially of Theatre Design. In my creative activity I take great pleasure from designing original productions and view this aspect of my work as particularly exceptional and important. I have had the fortunate experience of working on Classical theatre and Opera productions at a very high level of prestige and skill both nationally and internationally. This work in the classical repertoires has given me the rigor needed to make every production of a new play the best first production possible. Almost half of the productions I have designed in the last 10 years have been world premieres.
Wearable Technology
I have been working recently with Arduino for live performance. I am particularly interested in wearables and lighting costumes from within.
Costume Designers Speak Through Sketch
I am also investigator on a project entitled Costume Design: Designer's Speak Through Sketch, which views the costume sketch as an original source text containing evidence of the designer's contextual understanding of character within the world of the play and the audience's reality. I am examining original sketches from first-run Canadian plays to discuss the designer's unique perspectives. A database of Canadian costume sketches is also being created as a part of this unique project.
Supervising degrees
Drama Masters: Accepting Inquiries
Computational Media Design Masters: Accepting Inquiries
More information
Working with this supervisor
The types of students that excel in our program are students who are interested in multiple areas of design, who are interested in new plays, devised performances and adaptations of classics. Students who have a desire to understand, adapt and create new processes or methodologies are also welcome. Students with a few years of professional design experience, even in small theatres, tend to excel since they come with a great deal of context. Recently, I have been supervising students in the MFA Design/Technical Theatre that do not have a BFA but have other forms of academic training plus significant years of professional experience. These students are most welcome. We see many successes here in expanding the vision of Design and the application of technology to design for live performance. I am also interested to supervise designers who are interested in Design for Dance. We have a close relationship with the Dance Division in the School of Creative and Performing Arts. Students who are interested in Design for Dance are most welcome to contact me to talk more.
Contact this supervisor
Complete the following form if you are interested in working with this supervisor for your Graduate Program. All fields are required, unless indicated otherwise.
Collection of personal information
Your personal information is collected under the authority of section 33(c) of the Freedom of Information and Protection of Privacy Act. If you have any questions about the collection or use of this information, please contact the Office of Advancement at digital@ucalgary.ca